Adopt our experienced design and development team to drive your concept to success
Take advantage of DigiZap proven expertise designing and manufacturing quality electronic assemblies and systems. Whether you need a turnkey design from specification to production, or quality assembly of your own design, DigiZap has the know-how, equipment, and experience you can trust.
Whether you're stressed for time or need to free your team for other projects, we can give you instant-on help – as much or as little as you need. We provide a way to grow your team without adding to your overhead.
To speak with one of our engineers, please contact our engineering department at: engineer@digizapsolutions.com
Experience

With decades of experience, DigiZap engineers know which materials and designs give the best results on the line. We will help guide your concept through trade-offs between performance, cost, manufacturability and time to market. From low technology widgets to complex systems, DigiZap has designed a broad range of customer products that are performing in the field every day. We can:
Electronic Design
Mechanical Design
Software Design
PCB Assembly
System Integration
Compliance and Certifications
Kurt J. Lesker Company (PA ,USA) contracted DigiZap Solutions to develop and design a compact Control & Monitor system for their new family of  Thin Film Deposition Systems.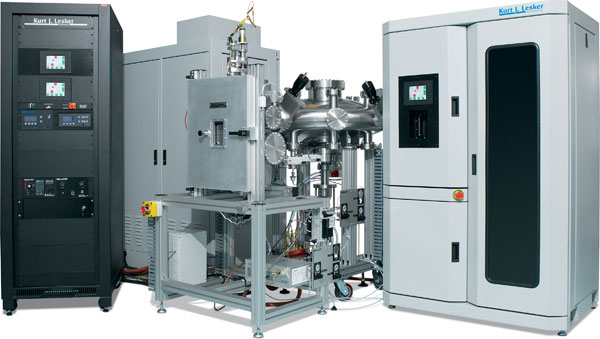 Kurt J. Lesker, a premier manufacturer of thin film deposition systems and vacuum products, contracted DigiZap Solutions to Develop, Design and Produce a compact, low cost and easy to integrate Control/Monitor system for their new line of products and to upgrade the existing products. The project was very complex and required strong experience in hardware design, embedded control, RF noise, temperature control and high power supplies. DigiZap engineers divided the project into multiple stages, each stage has its own priority, lead-time and budget. After multiple face to face meeting with KJLC engineers and many hours on the phone, DigiZap engineers started the design stage and three months later, a complete prototype was shipped to KJLC engineers. After few months of intensive testing and quality control by KJLC engineers, the design was released to production. KJLC contracted DigiZap again to fully produce and test the system different components and boards. Hundred of boards are already shipped to KJLC.
The Control System include:
TCP/IP ModBus interface
8 Isolated Thermpcouples Temperature control
8 Isolated 16-bit Analog To Digital channels
8 Isolated 16-bit Digital To Analog channels
24 Isolated Discrete outputs with current limit and short circuit protection
20 Isolated Discrete inputs
8 Isolated Liquid Flow monitors
2 Isolated Load current monitors
4 Isolated Crystal drivers.
DC and AC Main Power monitor and protection
Contour Light, LLC (CA, USA),  contracted DigiZap Solutions to develop and design their new non-invasive body contouring devices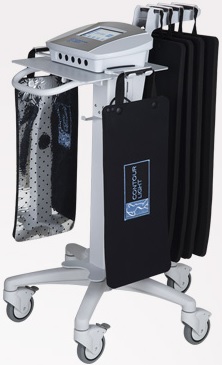 Contour Light, a premier manufacturer of non-invasive red light body contouring devices, contracted DigiZap to develop and design a new family of red light body contouring devices which include a red light pads and a controller case. DigiZap takes the project from start to finish and design the controller and pads hardware, embedded GUI, and firmware. The touch screen user interface is achieved using DigiZap 5.7" VGA TFT display with touch screen module powered by SegeNT (embedded GUI engine). The project was accomplished in 8 weeks and contour light was able to take their idea to market in less than 12 weeks. The production is divided between Contour Light and DigiZap, pads and other accessories are made by Contour Light while the controller boards and touch screen are made by DigiZap.
"I feel very fortunate to have found DigiZap. Using this company to design our device has saved us countless hours and dollars in development time and pre-production costs. Their advanced touch screen technology is both economical and compact, allowing us to build a smaller footprint unit while keeping cost of goods in control.  The ideas they have offered were extremely insightful and improved our existing design in many respects.  I plan to use DigiZap for my next product and would recommend them to any company seeking a design/engineering firm... except my competition!"
Doug Dreier, CEO, Contour Light, LLC.
Incisive, Inc (CA, USA),  turns to DigiZap Embedded GUI Solutions for their new dental laser devices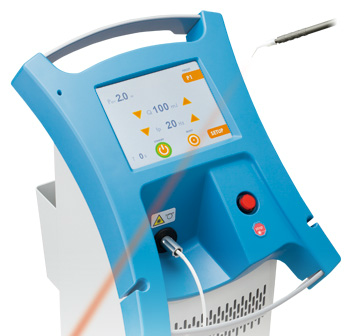 Incisive, a premier manufacturer of medical laser devices, uses DigiZap Embedded GUI Controller board for their new dental laser diode with 5.7" VGA Color Touch surface. DigiZap provides Incisive engineers with all the assistance they need to add the user interface to their devices. They were able to put the new product in the market in a very short time and hundreds are already sold to customers all over the world.
"It was a pleasure to work with DigiZap when upgrading the user interface on a medical laser. Using SegeNT and a simple interface board allowed us to replace a pushbutton and LED control panel with a high quality VGA touchscreen, without changing other hardware in the instrument. The development went quickly, DigiZap support was excellent. Production cost of this solution was lowest of all other options evaluated, while users have commented that the new interface appears very expensive"

Rick Thompson, V.P. Operations, Incisive, Inc.